Nail Pops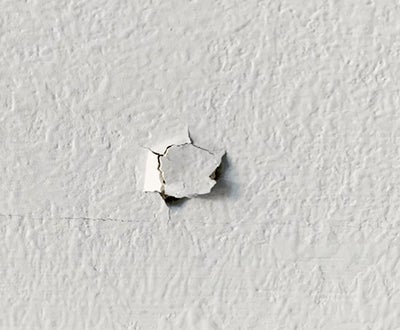 Have you noticed small circular dings appearing on your walls? These aren't cosmetic issues—they are drywall nail pops, and they might be warning of deeper foundation problems in your home.
At Baker's Waterproofing, we offer more than temporary solutions; we offer permanent foundation repair to fix the underlying issues that compromise your home's structure.
After reading this page, you'll have a better understanding of why nail pops occur and how to reinforce your home's structural health. 
What Are Nail Pops? 
Nail pops are those frustrating circular marks that form when a nail protrudes through both the paint and the drywall. While they might seem insignificant, they can be indicators of more serious structural concerns, such as foundation problems. 
Signs that you might have foundation issues include:
Cracks in the drywall
Separation between walls and floors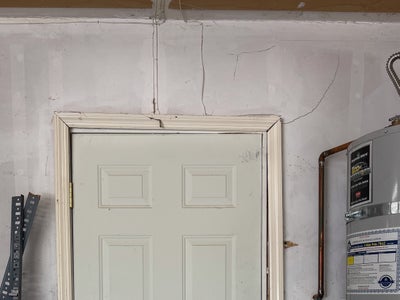 Here at Baker's Waterproofing, we specialize in pinpointing and treating the root issues behind these symptoms, ensuring your foundation remains robust and secure. 
Why Your Home Has Drywall Nail Pops 
Here are some reasons why nail pops make an appearance:
Foundation Shifts 
The leading cause of drywall nail pops is an unsettled, sinking foundation. This can result from varying soil conditions, inadequate drainage systems, or construction errors. The shifting foundation places stress on the drywall, resulting in nail pops.
Inferior Construction Materials 
In some cases, the problem starts with substandard drywall or nails used during construction. Factor in seasonal weather changes and the typical aging of a home, and you've got a recipe for nail pops.
Material Shrinkage 
Particularly in new builds, the timber framework may shrink slightly as it dries, exerting pressure on nails, leading to, yes, nail pops.
For a permanent solution, consult a professional for a thorough inspection and address any foundation settlement issues as promptly as possible. 
Can You Fix Drywall Nail Pops? 
Yes! However, it's important to remember that while patching up the drywall can be a quick fix, it's not a long-term solution. To permanently resolve the issue, you need to identify and treat the root cause.
Baker's Waterproofing offers a comprehensive approach to solving your nail pop issues by examining and rectifying the underlying foundation problems.
How to Fix Drywall Nail Pops 
Trust Baker's Waterproofing for permanent foundation repair.
We don't take shortcuts and get the job done right.
Here's a look at our method:
Thorough Foundation Evaluation 
We meticulously examine your foundation to gauge the extent of damage before crafting a solution tailored specifically for you.
Reliable Foundation Repair 
We install foundation piers deep into stable soil layers to fortify your home. Whether we use push piers, helical piers, or slab piers, our aim remains the same: a rock-solid foundation.
Moisture Control 
We tackle water-related issues directly, as dampness can severely undermine your foundation. Our strategy includes interior drains, sump pumps, and even upgraded gutter systems if needed.
Baker's Waterproofing provides a specialized suite of products designed to address your home's unique structural challenges, delivering results that outperform generic solutions. 
Why Address the Nail Pop Issues Now 
Addressing the problem swiftly is crucial for your home's safety. Ignoring nail pops can lead to:
Worsening foundation issues
Reduced property value
Potential safety hazards
Escalating repair costs
Trust Baker's Waterproofing for durable and effective solutions that outperform common retail fixes. 
Contact Baker's Waterproofing for Reliable Foundation Solutions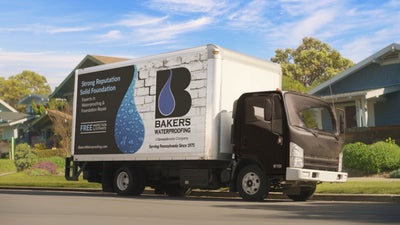 Don't allow minor drywall nail pops to escalate into severe issues. Reach out to Baker's Waterproofing today for a free inspection and estimate. Our custom foundation repairs come with long-term warranties for your peace of mind.
For nearly 50 years, homeowners have relied on Baker's Waterproofing for dependable solutions to problems like drywall nail pops, going beyond temporary repairs to offer lasting solutions that aim to make your home as structurally sound as it was when built.
Contact Baker's Waterproofing today for your free, no-obligation inspection. 
FAQs
Regular inspections are key to catching foundation issues early. If you spot something unusual, keep a close eye on it to prevent it from worsening.
Effective landscaping and well-planned drainage systems are your best bets for preventing soil erosion and thus safeguarding your property's structural integrity.
While it's feasible to address minor nail pops on your own, for recurring or severe issues, professional intervention is advised.
Publish Date:
Last Modified Date:
Explore more problem signs