BasementGutter™ Interior Drainage System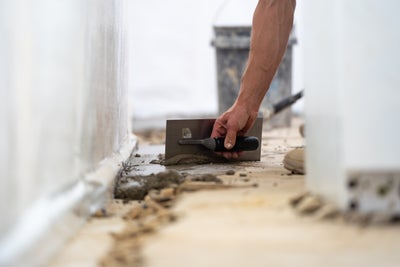 Coping with a leaky, damp basement can turn into a homeowner's worst ordeal. It not only creates an unsafe living space but also jeopardizes the structural soundness of your residence.
This is where Baker's Waterproofing AquaStop BasementGutter™ Interior Drainage System steps in, offering a definitive and enduring solution to your water leakage woes. As the foremost authority in basement waterproofing across Pennsylvania and West Virginia, we deliver a comprehensive drainage remedy tailored precisely to your requirements.
On this page, you'll learn why our specially engineered interior drainage system stands as the optimal choice for maintaining a dry basement and ensuring the security of your home.
Signs You Need Interior Drainage 
If your home exhibits the following signs, consider an interior drainage system: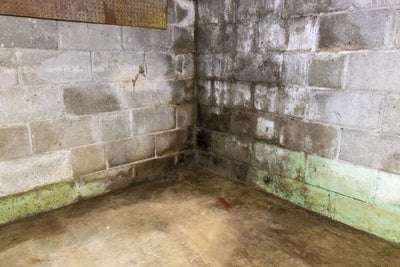 These issues may begin modestly but can rapidly lead to severe damage. When you observe these symptoms, it's crucial to promptly reach out to a local professional basement waterproofing company like Baker's Waterproofing.
Taking action early can spare you from substantial damage and expensive repairs.
Is Interior Drainage Necessary?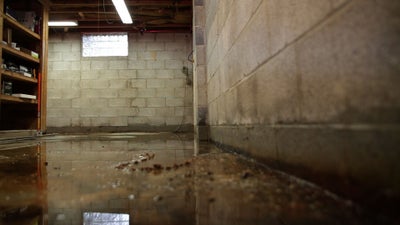 Yes, interior drainage is necessary. Neglecting the installation of an efficient interior drainage system can result in a host of issues, ranging from structural damage to escalated repair expenses. Taking prompt action is very important.
We strongly advise against DIY repairs or hasty fixes, as they tend to be temporary solutions that can prove costly and intricate. Entrusting basement waterproofing to seasoned professionals, such as our team at Baker's Waterproofing, is the best approach.
Integrating AquaStop BasementGutter™ into our all-encompassing whole-home solution guarantees the security and enduring integrity of your property.
What Are the Benefits of the AquaStop BasementGutter™ Interior Drainage System? 
Water Damage Prevention: The BasementGutter™ system swiftly gathers and redirects water away from walls and floors, preventing costly damage. This ensures your belongings remain dry and inhibits mold growth.
Compatibility with Other Solutions: The drainage channels are designed to seamlessly integrate with our other basement waterproofing solutions. Additionally, we can incorporate other basement repair and foundation repair systems with it.
Foundation Longevity: By keeping water away from concrete walls and floors, BasementGutter™ safeguards your foundation from deterioration and cracking.
Peace of Mind Assurance: Our dependable interior drainage system provides confidence that water is effectively managed.
To fully capitalize on these advantages, it's essential to employ our exclusive solutions and services. Our products have been meticulously designed to surpass generic alternatives, ensuring you receive the highest level of protection available.
How We Install AquaStop BasementGutter™ Interior Drainage 
After conducting a thorough inspection of your home and confirming the necessity for our interior drainage system, our certified installation process encompasses the following steps:
Excavate a trench around the interior perimeter of the basement, removing 6-12 inches of concrete.
Drill weep holes in the bottom courses of the concrete block walls.
Install BasementGutter™ drainage channels in the trench and backfill with stone.
Lay a vapor barrier over the stone.
Connect the drainage channels to the sump pump.
Pour new concrete to replace the existing floor.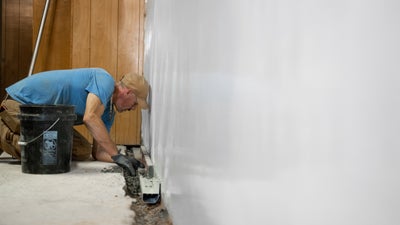 In addition to our standard basement waterproofing services, we also install wall vapor barriers, dehumidifiers, and anti-freeze exterior sump pump discharge line attachments.
For expert installation and long-lasting results, trust Baker's Waterproofing.
Why Our Interior Drainage is the Best Choice for Your Home 
The AquaStop BasementGutter™ Interior Drainage System surpasses other drains for numerous reasons, which include:
Installed above the water table, out of the way of flooding.
Advanced design prevents clogs, even in tough conditions.
Collects water from all surfaces, including walls, floor, and wall-floor joints.
Simultaneously integrates with other waterproofing systems.
Backed by a comprehensive warranty.
Provides ongoing protection with annual maintenance plans.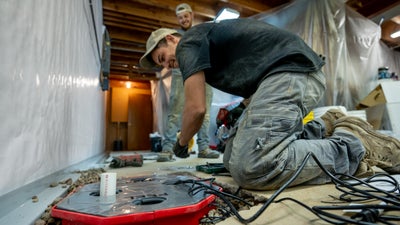 Other basement waterproofing solutions, such as PVC pipes and big-box store alternatives, often clog and fail, leading to further damage. But AquaStop BasementGutter™, exclusive to Baker's Waterproofing, is the superior solution for keeping your basement dry for years.
Contact Baker's Waterproofing for Interior Drainage Solutions Today!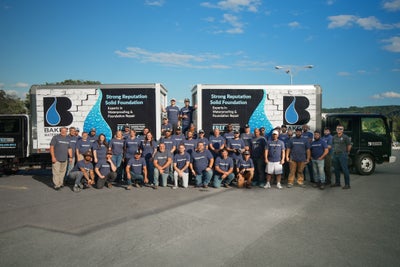 Don't allow a leaky basement to compromise your home's value and safety. Rely on Baker's Waterproofing for high-quality, reliable solutions. Contact us today for a complimentary, no-obligation inspection.
Our interior drainage systems offer the utmost safeguard for your most valuable asset. Pennsylvania and West Virginia homeowners have trusted us to repair and fortify their homes for over 30 years. We're happy to extend our assistance to you, too.
FAQs
Water can enter your basement through cracks in the walls or floor, leaking joints, porous concrete, plumbing leaks, or appliance leaks. Improper landscaping or gutters can also cause water to pool around your foundation. Contact Baker's Waterproofing for a free inspection to identify the source of your leaks and recommend repairs. 
Basement drainage systems can vary in price depending on the size of your basement and the materials needed. Baker's Waterproofing provides free inspections, estimates, and financing options, so you know the exact cost before the work begins.  
Our basement interior drainage systems are designed to be virtually maintenance-free, thanks to their anti-clog design. We offer an annual service plan that covers all necessary maintenance, so you can rest assured that your system is always in top condition. Contact Baker's Waterproofing today to learn more and to schedule annual maintenance. 
Publish Date:
Last Modified Date: