5 Negative Effects Of A Damp Basement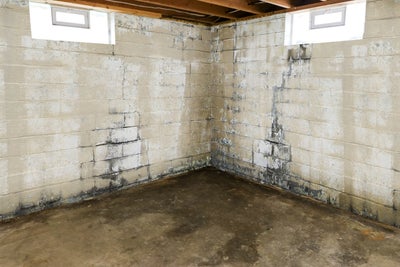 Many homeowners that experience problems with water or a damp basement might shut the door and think, "I never go down there, so why should I care?"
Moisture in your basement can cause an array of problems, some more obvious than others. Since warm air rises, your musty basement air is traveling into the upper levels of your home.
If you do not address the moisture in your basement, you're putting yourself and your family at risk and negatively affecting the rest of your house with poor air quality.
Let's explore how a damp basement affects your home, what causes these issues, and how local professionals can prevent them from happening.
How a Damp Basement Affects Your Home
Water or dampness in your basement can impact your home and family in many ways. Here are the top five negative effects: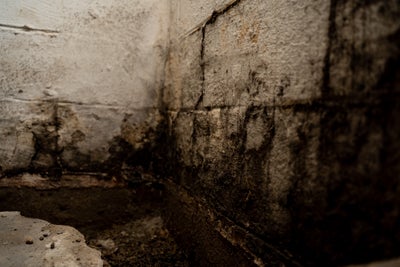 1. Mold
Mold needs three things to grow and thrive: organic materials, air, and water. When water leaks into your basement and humid air is present, mold can start growing on a variety of surfaces.
Mold attaches itself to any materials that were once living, like wood, and breaks them down. These materials, called organic materials, are all over the contents of our homes. We can not control the breakdown of the materials, but we can control the moisture in our homes.
2. Musty Odors
Mold, mildew, rotting wood, and wet belongings tend to emit musty, unpleasant odors into your home.
You may not know the smells are coming from your basement. These odors may appear to just be from unkempt areas on your main floor, but no matter how much you clean, they're still there.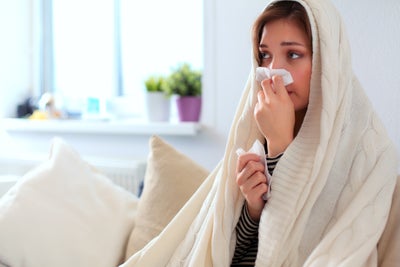 3. Asthma and Allergies
Dust mites, mold, and other allergens thrive in damp and musty environments. Since basement air rises into your upper levels because of the stack effect, you could be irritating your family's and guests' asthma and allergies.
Prolonged exposure to mold could even cause asthma for those that have never had it before.
4. Increased Heating and Cooling Bills
Open basement vents or windows allow cold outside air and hot, humid air to rush into your home. Your heating and cooling units will have to work harder to regulate the temperature in your home, and this results in higher energy bills.
5. Damaged Flooring and Other Items
Water in the air can damage hardwood floors causing them to rot and buckle. Carpets will trap mold and moisture, keeping them damp and allowing the allergens to thrive.
Mold and water can also take over and ruin furniture and other personal items. This means things like photos, family keepsakes, and storage boxes could get damaged.
Why Your Basement Is Damp
Many people believe dampness simply comes with the territory of having a basement in their home. While below-ground basements are naturally cooler, the truth is that water intrusion and dampness can be caused by many things, including: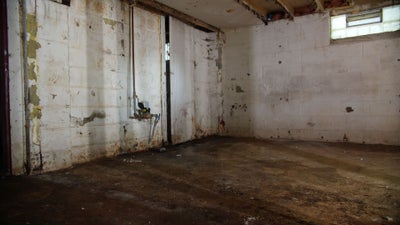 Leaking appliances
Faulty sump pump
Poor foundation drainage
How to Fix a Damp Basement
While DIY methods like applying "waterproof" sealants or placing moisture absorbers in your basement might work for the time being, they won't last forever and they don't tackle the root of the problem.
When you work with a basement waterproofing professional like Baker's Waterproofing, you'll get permanent protection and tailored solutions, including: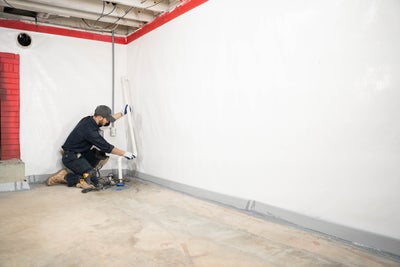 Trust Baker's for Damp Basement Solutions
Your home is your biggest investment, and you want to take care of it in the best way possible. That includes ridding your house of damp and musty basement conditions. Addressing the issue as soon as possible will keep these nasty and negative effects away from your home. More importantly, it will leave you with peace of mind knowing that you've improved your family's quality of life.
Baker's Waterproofing can help by providing a free inspection and estimate, customizable repair solutions, and exceptional service. For more than 45 years, our team has helped homeowners throughout Pennsylvania repair and protect their damp basements. We're excited to help you too. Contact us today!
More Resources:
Publish Date:
Last Modified Date: