Cracks in Foundation Walls
Cracks in foundation walls are common and can lead to serious structural issues. At Baker's Waterproofing, we have extensive experience as Pennsylvania and West Virginia's locally trusted foundation repair experts.
What Are Cracks in Foundation Walls?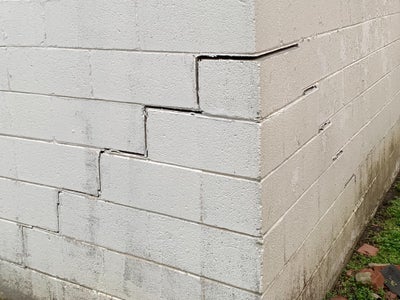 Foundation wall cracks refer to cracks in the concrete walls that compose your home's foundation. They can vary from tiny hairline cracks to substantial gaps or fractures in the wall's structure. These cracks typically serve as the initial visible indication of underlying issues with your home's foundation.
Addressing foundation wall cracks through repair work can stabilize the walls and halt the progression of cracking and structural deterioration. Identifying and remedying these cracks early often leads to less extensive and costly repairs.
What Causes Cracks in Foundation Walls?
There are several causes of foundation wall cracks, including:
Foundation Settlement – When the soil beneath your home's foundation undergoes shifting or compaction, it can result in uneven sinking and settling of the foundation. This settlement causes the foundation walls to bend or shift, leading to the formation of cracks.
Expansive Soils – Soils rich in clay content have the tendency to expand and contract as they absorb and release moisture. This recurring cycle exerts immense pressure on foundation walls, resulting in the formation of cracks.
Hydrostatic Pressure – As groundwater exerts pressure on the exterior of foundation walls, it pushes them inward, resulting in cracks and bowing.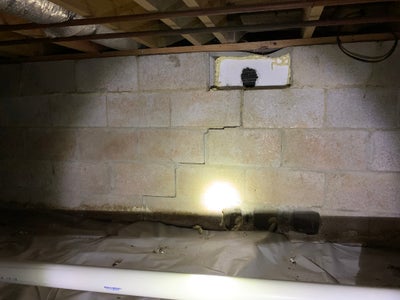 Can You Repair Foundation Wall Cracks?
Yes. Damaged foundation walls can be repaired and reinforced to regain their structural integrity. The appropriate solution varies based on the cause and severity of the damage. At Baker's Waterproofing, we provide a range of established foundation repair methods, including:
How to Repair Cracks in Foundation Walls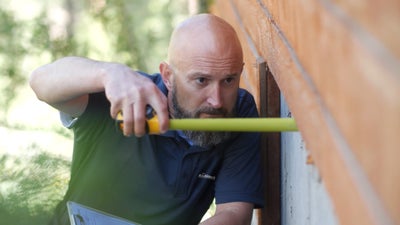 Professional Evaluation
The initial phase involves a comprehensive examination conducted by a specialist in foundation repair. They will identify the underlying cause and suggest the most suitable repair approach.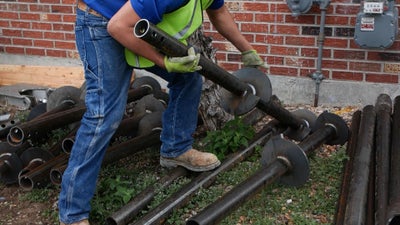 Install Foundation Repair System
The suggested foundation repair system will be tailored to rectify the specific damage incurred by your home's walls. This may involve the utilization of wall anchors, piers, or other appropriate solutions.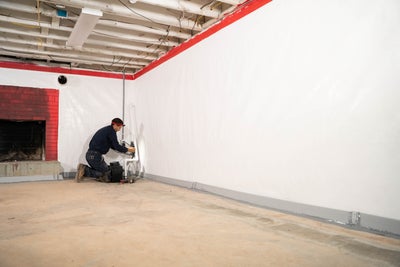 Waterproof Walls
After the structural reinforcement is complete, it is crucial to waterproof the foundation walls to safeguard against moisture infiltration. We offer the most expert and hassle-free basement waterproofing solutions in the region.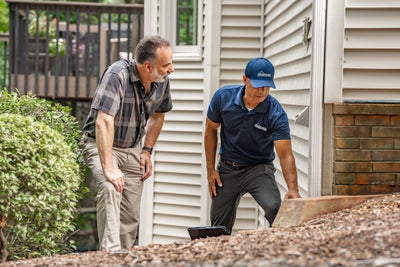 Monitor and Maintain
Performing routine inspections and maintenance is crucial for maintaining the stability of your foundation. Be vigilant for any emerging cracks or signs of seepage. Additionally, ensuring proper drainage and utilizing downspout extensions are fundamental measures.
Why Repair Foundation Wall Cracks Now?
There are important reasons to repair foundation wall cracks promptly:
Cracks worsen over time, leading to extensive repairs.
Moisture penetrates cracks, causing mold growth and indoor air quality issues.
As the foundation settles unevenly, doors and windows may become challenging to open and close.
If left unattended, extensive wall cracks can jeopardize the structural integrity of your home.
Call Baker's Waterproofing today for structural repair solutions that strengthen your foundation and prevent further damage. We offer free, no-obligation inspections and estimates on foundation repair services.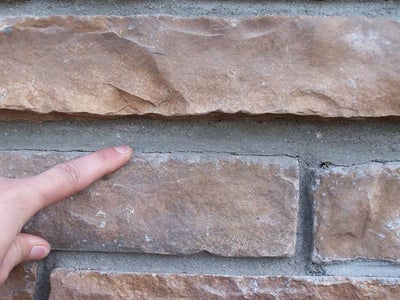 Contact Baker's Waterproofing for Permanent Foundation Wall Crack Repair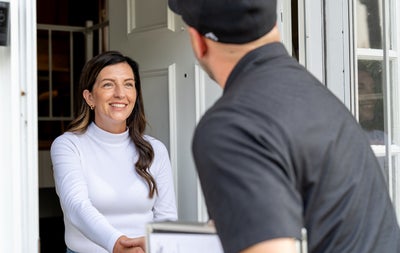 Baker's Waterproofing has been assisting homeowners in Pennsylvania and West Virginia in rectifying foundation damage and averting potential future problems for more than a decade. Our certified technicians possess the proficiency to assess the state of your foundation and propose tailored repair remedies. Employing cutting-edge technology and established techniques, we permanently stabilize cracked walls.
Contact us today to arrange a complimentary, no-obligation estimate for foundation wall crack repair in your residence. Safeguard your home investment and attain peace of mind with Baker's Waterproofing foundation and basement wall crack repair.
FAQs
Repair costs hinge on various factors, including your home's size, the extent of damage, the chosen repair method, and necessary permits. We make every effort to accommodate your budget by providing flexible financing options. Schedule a complimentary inspection for a repair cost estimate. During the inspection, we will provide you with a precise service quote.
Most foundation wall repairs require 1-2 days, and you can remain in your home during the process.
Foundation repair is generally not covered by standard homeowners' insurance. However, a separate foundation maintenance policy can help mitigate expenses. If you're uncertain, it's advisable to consult with your insurance provider. 
Publish Date:
Last Modified Date:
Explore more problem signs