Your gift is only a few steps away...
Thank you for the opportunity to solve your foundation and basement problems. We appreciate your business! We know that a happy customer is our best advertising and we love referrals from our valued customers.
Therefore, if you refer a friend to us and we run an appointment, we will give them $50.00 OFF their final project price*, and GIVE YOU A CHECK FOR $50.00!
Simply fill out the form on this page, and leave us the name and contact information of anyone you think may be interested. We will contact them to schedule an appointment.
We thank you for your referral!
* The discount of $50.00 OFF will apply to use for all services offered by Baker's Waterproofing.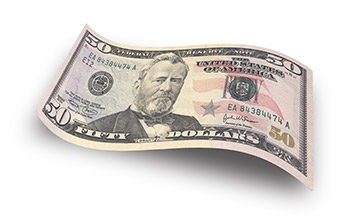 Our Gift to You!
We will reward you with $50 once we've conducted an inspection for your referral. It's our way of saying thank you!